On the afternoon of July 16th, Nantong Siber Communication Co., Ltd. held a work summary meeting for the first half of 2021. Zhang Gaofei, deputy general manager of marketing and Xu Zhong, deputy general manager of the company, presided over the meeting and made an important speech.
At the meeting, Zhang Gaofei and Xu Zhong briefly reviewed the work performance of the first half of the year, and completed 57% of the overall sales target in the first half of the year. The production department actively cooperated with the sales task and successfully completed the production target.
The heads of all departments and staff of all posts will make a semi-annual work summary report respectively, review the key work in the first half of 2021, analyze the existing problems, and put forward the work plan and development ideas for the second half of 2021.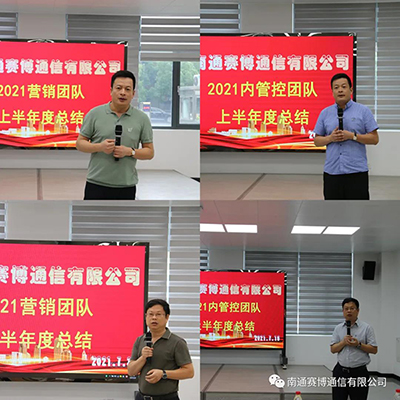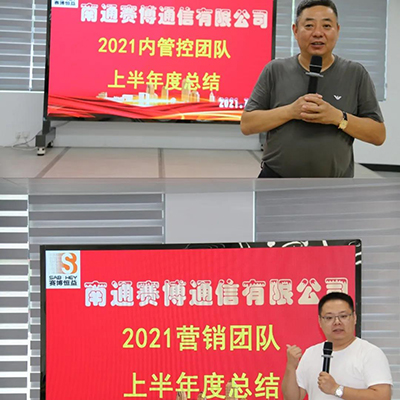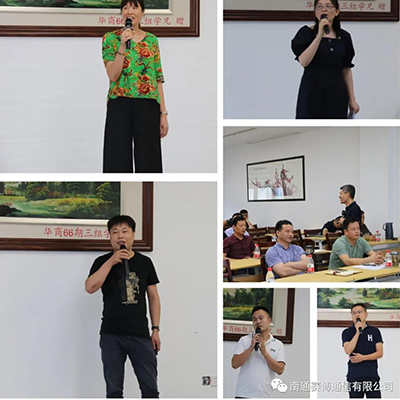 At the end of the meeting, President Lu Yajin acknowledged the overall work in the first half of the year, summarized the experience and lessons, and shared the highlights.
According to the sales and production situation in the first half of the year, Chairman Lu Shuafeng analyzed the highlights and deficiencies in the work, combined with the company's annual goals and tasks, deployed and mobilized the key work in the second half of the year.
The successful completion of the semi-annual concluding meeting further clarified the work focus and development direction for the second half of the year. In response to the horn of struggle, CYBERcom will concentrate its efforts in the future, continue to adhere to safety production, strictly grasp the cost control, create quality products, and make unremitting efforts to complete the annual goals and tasks and achieve high-speed and stable development.
After the meeting, all the staff had dinner in the canteen. Thank all the staff for their hard work and contribution to the company! The future road is full of unknown, but we believe that as long as we work hard, we will reap the joy of success!
Let us Siber people embrace the future together!
Progress together, grow together, and share the fruits!
2021 we continue to set out together, climb the peak!
---
Post time: Feb-17-2022