On March 16, the military cable group water yarn specification draft will be in nantong haimen Siber Communication co., LTD. (hereinafter referred to as nantong Siber) held successfully, the meeting by nantong Siber, cao, director of the institute of China electronics technology group corporation no.8 more into, the researcher wang qiang, China electronics technology group co., LTD. Electronic institute military standard committee chang-sheng Chen fifteen, Lu Yajin, General Manager of Nantong Siber tech, Zhang Gaofei, Deputy General manager, Wang Yugui, consultant, Tang Qisheng, Chief engineer of water-blocking materials Department, Lu Weimin, chief editor of opto-electronic Communication, and corporate representatives from Faersheng Opto-electronic, Zhongtian, Fortis, Tongding, Tefa, Tongguang, Xigu Opto-Electronic and Shanghai Xiaobao attended the meeting.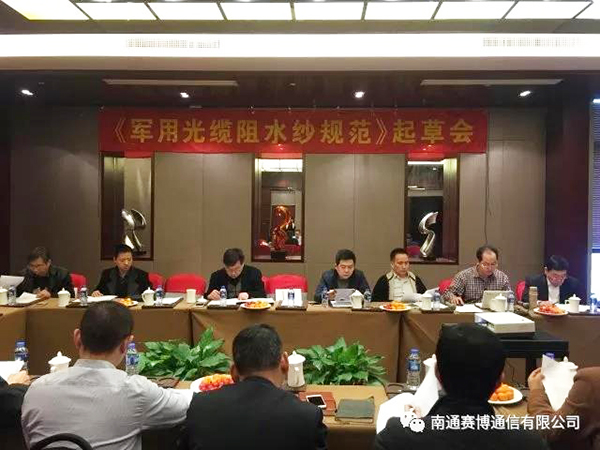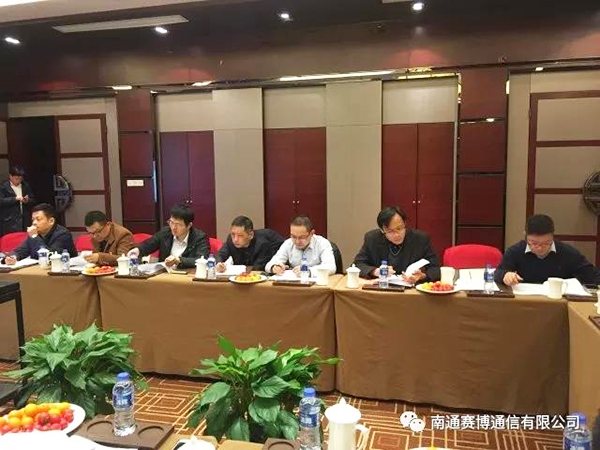 The drafting meeting was presided over by Wang Qiang, a researcher of the eighth Research Institute of China Electronics Technology Group Corporation. Wang Qiang thanked Nantong CYBERtech for its strong support to the meeting and introduced the content of the meeting. In addition, Wang Qiang also said that the arrival of zhongtian, Fortis, Tongding, Tefa and other enterprise experts representatives can strictly check the standard content, which is conducive to improving the perfection and accuracy of the standard content.
Lu Yajin, general manager of Nantong Siber expo, said in his speech that he warmly welcomed all the delegates and wished the conference a complete success. Lu Yajin also gave a brief introduction to Nantong Cybercom, he said, Nantong Cybercom specializes in the production and operation of light, cable with waterproof belt, waterproof yarn, winding yarn, and achieved the goal of annual sales revenue of more than 100 million yuan.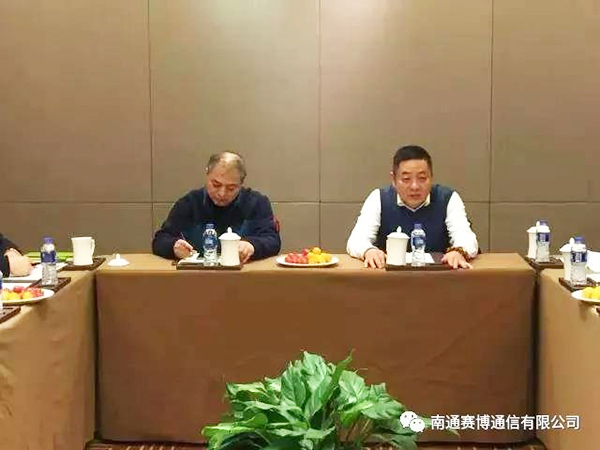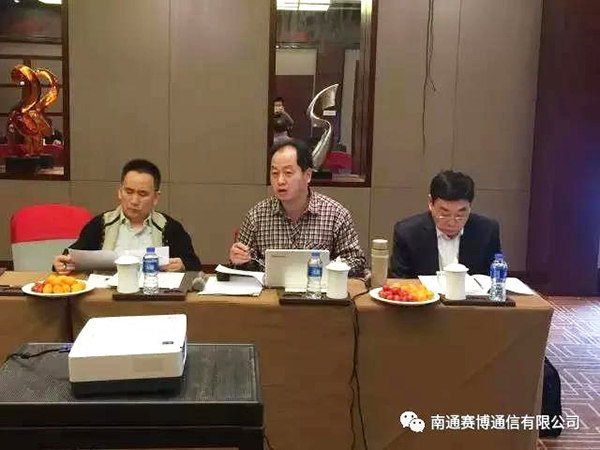 The draft meeting achieved a complete success. The preamble and the body content of the Water Yarn Specification for Military Optical Cable Group were exchanged and discussed. The participants spoke freely and expressed their opinions, actively expressed their opinions on existing problems and changes, and provided reasonable and feasible suggestions for relevant indicators.
---
Post time: Feb-17-2022